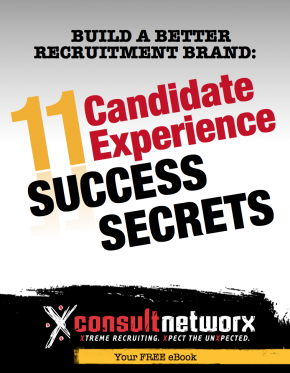 You've probably stumbled upon hundreds of blogs and articles outlining the mistakes and faux pas  made by misguided job hunters. Inappropriate attire. Poorly written resumes. Botched interview questions. One false move, and a candidate's best opportunity is lost.
But what about recruiters and hiring managers? They make mistakes, too. And their missteps not only harm their personal reputations, they can devalue the entire brand of the organizations they represent.
Every day, my team of agency recruiters hears scary stories shared by disappointed and disgruntled job candidates who have been on the receiving end of some terrible treatment. Sadly, there are hiring managers and recruiters whose words and actions impact everything from attracting the right candidates, to retaining employees, to keeping good customers, to getting new ones.
Here's one of many unfortunate examples: Our former client, a global luxury brand, is renowned for impeccable quality and exquisite style. However, their recruitment process is the antithesis of their "image."
The recruiting department …
cancels interviews without informing the candidates,
exhibits terrible telephone manners,
has questionable ethics when dealing with outside vendors,
displays a total disregard of employment law.
Certainly, it appears that this organization lacks a cohesive brand strategy at the recruitment level. And that's a shame, because the consequences may be very detrimental. Job candidates and temporary consultants on the receiving end of these poor experiences share their stories with their personal connections. They take their gripes to social media and this information spreads like wildfire.
Sadder still, employers may not even be aware of the collateral damage. While a great recruitment brand can attract the best job candidates, a tarnished brand can actually lose top talent AND customers. In fact, no one in my office buys the luxury brand mentioned above. Because of the questionable recruitment practices, their products have lost their luster, in our eyes.
Do you want to learn how to build a better recruitment brand? Check out our FREE ebook, Consultnetworx 11 Candidate Experience Success Secrets.
Discover how candidate experience can affect a company's bottom line
Learn the 3 biggest mistakes that companies make during the candidate lifecycle (plus, many smaller ones…)
Explore employment brand differentiators and technologies that can improve your candidates' experiences.
Download it here TODAY!